About Us - Men's Legal Service
Men's Legal Service was established in 2016 as a response to the observation that there was limited assistance available to men who were experiencing family law events.
Our founders were concerned that this lack of resources and services resulted in many men losing contact with their children after separation or divorce. It was apparent that a cause of this was that most of these men lacked the financial resources to seek the legal advice or representation necessary to navigate the family law system and satisfactorily resolve parenting and property matters.
Our mission is to make pragmatic, cost-effective legal services available to men at turning points in the lives of them and their families.
Our mission is achieved through the following key actions:
Providing low-cost and means-tested no-cost legal services to clients in a dignified and professional manner;
Enabling and encouraging positive and responsible outcomes in the lives of clients and their families;
Being a 'guide at the crossroads' to connect men with community and government organisations and resources to assist with broader life issues;
Providing an informed, apolitical voice on issues that affect clients; and
Promoting recognition and acceptance within the community of the principle of the equality of men and women.
Our primary focus is on assisting fathers to continue to be available and involved in the lives of their children after family law events.
Men's Legal Service thanks the many volunteers and contributions of time from lawyers and other members and groups within the community.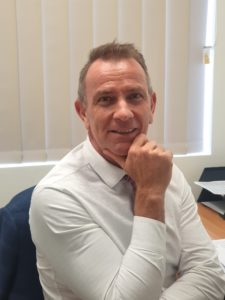 Charles is a Senior Lawyer at Men's Legal Service.
Charles Cook completed his Bachelor of Laws degree at the University of Western Australia and is admitted to practice as a Barrister and Solicitor in the Supreme Court of Western Australia and the High Court of Australia. Since being admitted as a legal practitioner in 2003, Charles has worked for a number of boutique mid-tier firms in Perth, before working as Principal Solicitor and Partner in his own practice, specializing in the areas of family law, estate law, criminal law and traffic law until 2018.
In the beginning of 2019 Charles relocated to his home State of Queensland and now holds a current practicing Certificate in Queensland. During 2019, Charles worked as an associate in the family law division for a mid-tier firm on the Gold Coast, practicing exclusively in areas of family law and domestic violence.
Charles has extensive experience in the areas of:
- Financial and Parenting Disputes.
- Financial Agreements and Consent Orders.
- Child Support Agreements.
- Relocation matters.
- Recovery Orders.
- Divorce matters.
Charles has always been community minded, having previously provided regular pro bono services for the Citizens Advice Bureau, Cancer Council of Australia and the Australian Red Cross.
Charles has a preference for a collaborate approach to managing disputes and straight forward advice. With a mind on his client's costs, Charles is committed to offering the highest care and attention to all his clients whilst giving them clear, concise advice which they require to make an informed decision about their matter.
When Charles is not working, Charles has a keen interest in water sports, motorcycle riding, tennis, outdoor sports and family.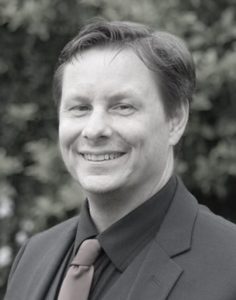 Roger is a Solicitor admitted in Queensland and the High Court of Australia.  He practices in the areas of family law and domestic violence, and has a background in criminal law and immigration law.
Roger takes an active interest in the representation of men in the family court system and vigorously strives to ensure that his clients have their rights upheld in family law and domestic violence proceedings.  He is also an ardent supporter of anti-bullying and domestic violence campaigns.
He holds a Bachelor of Laws with Central Queensland University and a Bachelor of Criminology and Criminal Justice with Griffith University, being recognised for excellence in the areas of white collar crime.
Roger regularly volunteers at various Community Legal Centres including the Pine Rivers Community Legal Service, and was the site coordinator for the Justices of the Peace Program for both Sunnybank Hills and Calamvale for 5 years with the department of Justice and Attorney-General (Qld).
He believes in being part of the community and is passionate in ensuring all members of society have access to legal assistance.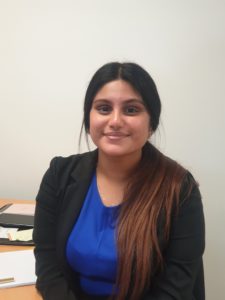 Ayesha is an admitted Solicitor in Queensland, practicing in family law matters.
In 2018 Ayesha volunteered at Beenleigh Courthouse specifically working with a DV (Domestic Violence) Connect service. This service focused on providing male respondents of domestic violence matters counseling before appearing in court. Where necessary the clients would be provided behavioral change programs if required in order to help them in Court.
With this experience and insight Ayesha chose to continue this nature of work with Men's Legal Services. She is an active member of the community and aspires to ensure a difference is made within the community in regard to family law problems, in particular domestic violence matters.
Ayesha holds a Bachelor of Laws and a Bachelor of Commerce majoring in Accounting through Griffith University.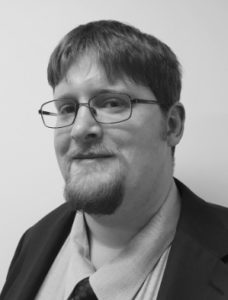 Andrew was admitted on 7 September 2015 and is also admitted to the High Court of Australia.  He has practiced predominately in family law, domestic violence and criminal law. He holds a restricted legal practicing certificate.
In 2015 Andrew was a Volunteer Solicitor with the LawRight Self Representation Service. from 2016 Andrew worked as a Junior Solicitor with Salvos Legal Humanitarian. Andrew has also volunteered with the Brisbane North Community Legal Service since 2015.
While at Salvos Legal Humanitarian provided legal advice and representation in family law and domestic violence matters.
Andrew has appeared in family law matters in the Federal Circuit Court at Brisbane.  He has appeared in the Family Court in Brisbane for international relocation matters and complex family law matters.
Andrew has prepared matters for trial and briefed and assisted counsel.  He has liaised with the representatives of other parties, witnesses and stakeholders.
Andrew has appeared in domestic violence matters in South East Queensland Courts (Brisbane, Beenleigh, Holland Park, Ipswich, Richlands and Gatton) and has acted for persons in custody.
Andrew is experienced in negotiating parenting and property orders. He has acted for clients in dispute resolution conferences.  Many of his matters have ended with consent orders or satisfactory court outcomes.
Andrew has a Bachelor and two master's degrees in biotechnology.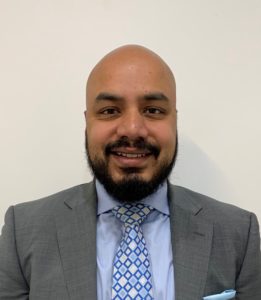 Senior Family Lawyer
(Melbourne Office)
Anish is a Senior Family Lawyer at Men's Legal Service.
Originally from Toronto, Canada, Anish arrived in Australia, specifically the Gold Coast, to complete his law degree at Bond University. In addition to his LLB he also obtained his Graduate Diploma in Legal Practice and his Masters in Law (specialising in Alternative Dispute Resolution).
Anish has been practicing almost exclusively in Family Law for 12 years having worked on the Gold Coast, Perth and now in Melbourne, which included going into partnership and opening a firm practicing in family law which also assisted clients in looking at the "bigger picture" once their matter concluded.
Since commencing at Men's Legal Service, Anish brings a great deal of experience in all things family law having worked in different states in Australia, including:-
• Financial matters (simple and complex)
• Parenting matters
• Relocation matters
• Financial Agreements
• Consent Orders
• Domestic Violence
Anish prides himself on trying to resolve matters amicably without the use of protracted litigation by providing clear and pragmatic advice. However, he also understands that each matter is different with their own unique circumstances. In the event that Court is the only option, Anish does his best to assist his clients as they navigate through the Court process at each stage.
Anish otherwise enjoys everything and anything sports related from Cricket to the NFL. He hopes one day to see his beloved Toronto Maple Leafs win the Stanley Cup in his lifetime, the Gold Coast Titans win the NRL Grand Final and the Gold Coast Suns win the AFL Grand Final, although he is not holding his breath with that last one.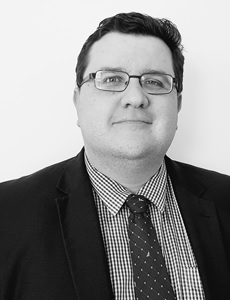 Mathew is a solicitor admitted to practice in Queensland and the High Court of Australia and has practiced in many areas of law: family, criminal, commercial, litigation, insurance, insolvency and workers' compensation.  This wide scope enables him to apply a holistic approach to his client's legal matters.
Mathew has over 6 years of experience with family law matters.  He takes a pragmatic approach that seeks to resolve matters quickly and economically.  Although he is well practiced in court procedures, he strives to resolve matters by negotiation without the need for trial.
Mathew also has years of experience with criminal and domestic violence matters.  He has successfully prosecuted and defended domestic violence order applications, and defended persons charged with breaching domestic violence orders.
Mathew has acted for clients from all social, economic and cultural backgrounds, and deals with all persons with compassion and sensitivity.  Legal disputes can be stressful and draining and Mathew helps his clients navigate their way through so they can move on to the next stage in their life.
Mathew has worked with legally aided clients and other clients suffering hardship.  He is aware of the financial cost of legal proceedings and the difficulties people face during the end of a relationship.  His goal in all matters is to obtain the most fair outcome possible, as soon as practicable.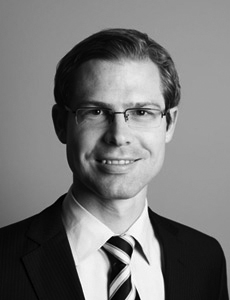 Legal Practitioner Director
James is the founder of Men's Legal Service. As a commercial lawyer who had experienced family law events himself, James not only recognised a need for affordable legal services for men but he also acted on it.
As a local of the Logan area for more than 30 years, James has developed collaborative relationships with key stakeholders and likeminded advisors. He regularly assists regional and remote law firms outside Queensland's south-east corner, has presented as a speaker for the Tax Institute of Australia, Queensland Law Society and numerous legal education providers, banks and community groups. He is also a director of Rivermount Education Limited, and the Economics and Law Research Institute, and the consulting general manager of WillPoint (Australia's leading provider of death and probate notification and will locator services).
As a lawyer, James has more than 15 years of experience working with some of Queensland's largest and smallest firms. He has provided estate planning, business succession and commercial advice to business owners and private clients.